A sound range without limits in a nomadic acoustic instrument
With your KeyTam Drum in your bag back, take everywhere the equivalent of a double bass, a drums kit and a percussion set. All along with range of electronics sounds produced acoustically !
Acoustic. Melodic. Nomadic.
The KeyTam Drum, one orchestra at your fingertips.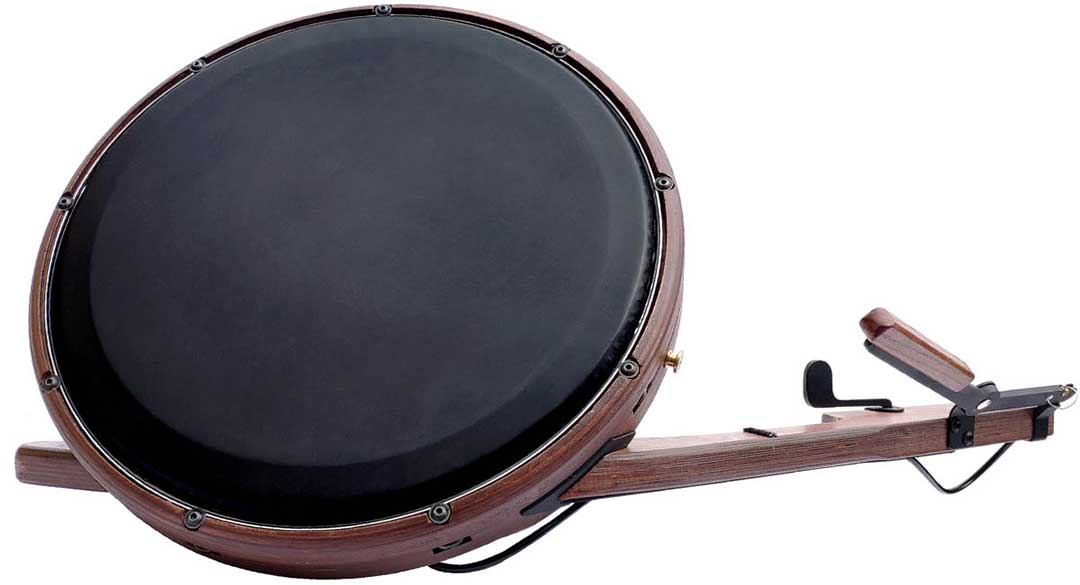 Multitude of tones
The KeyTam Drum offers a very large range of sounds in a only one instrument

Deep bass
Able to give deep bass to 30Hz in a tessiture of 1.5 octaves

Nomadic
Easy to take, totally acoustic and perfectly adapted to plug an amp

Intuitive
A melodic play of bass intuitive like a sing

Emulator of creativity
His multitude of play and combinaison, offers to musicians the chameleon's range

Excellence
The KeyTam Drum is assembled and tuned by hand to have a sound and a quality above reproach
Made in France
The KeyTam Drum was designed and produced in France

Eco-responsable
Designed in the respect of the environment and men
Innovative and intuitive percussion
We give a KeyTam Drum to musicians and percussionists from different backgrounds in order to they confine to you their first impressions.
The KeyTam Drum is already sustained by many artist including Cyril Atef, drummer et percussionist Franco-American who participated particularly at the Matthieu Chedid's tour "Le Tour de M", or Sergio Bacalhau, multi-instrumentalist percussionist specialist of pandeiro.

« An incredible rhytmic and melodic instrument in one... Get it! It kills! »
— Cyril Atef, percussionist franco-american

« A wonderful instrument: the best of percussion in one! »
— Sergio Bacalhau, brazilian singer and percussionist

« Become a Guitar Hero player with Keytam! »
— Nicolas Leroy, french percussionist

« The KeyTam becomes a universal instrument carrying a wealth and variety of sound, interpreting rhythmic and drum languages »
— Dominique Molard, french musician

« More than just the Swiss army knife of the percussionist, snare drum, surdo, drum speaker, bassdrum, bohdran... the instrument has a personality that stimulates the creativity of the musician who uses it »
— Lionel Tessier, french percussionist

« KeyTam booms, bops and jingles like no other »
— New Atlas, New Technology & Science News

« I can't get over the sounds you can achieve with this device »
— Steemhunt, Discover cool products

« The musical instrument of the future »
— France 3, french tv channel

« Incredible »
— France Bleu, french radio

« The whole percussion universe in a circle »
— Midi Libre, french newspaper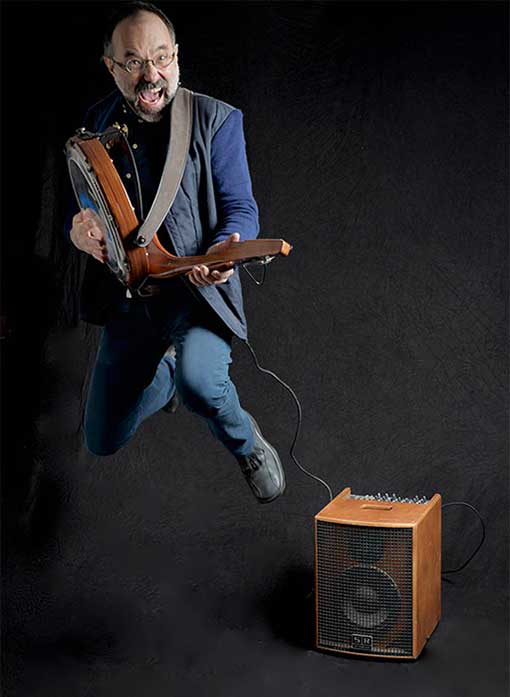 Guillaume Toutain
"Musician, passioned, thinker, I design rythmique and melodic instruments since more 20 years. Through a orthopedic original training, I imagine ergonomic instruments with a robust mechanic thinking for a regularly using in the time. Today I gave birth at KeyTam and more particularly at KeyTam Drum to give you a new musical expression way, pratique et very stimulating for the creativity."
— Guillaume Toutain, "Instrument Maker"